100 FLOWERS, which includes Kjehl Johansen, the original Urinals guitarist (as heard on the classic early recordings,) Kevin Barrett, and John Talley-Jones, have temporarily reformed.  
We're doing selected shows through the end of 2013 in order to help promote the recent and ongoing spate of vinyl reissues from both IN THE RED and SUPERIOR VIADUCT.
Expect to hear the band play material from both of their incarnations, from their classic early singles through the more psychedelic, postpunk of the 100 FLOWERS album and the DRAWING FIRE ep.
See the home page or our facebook page for more info as it develops.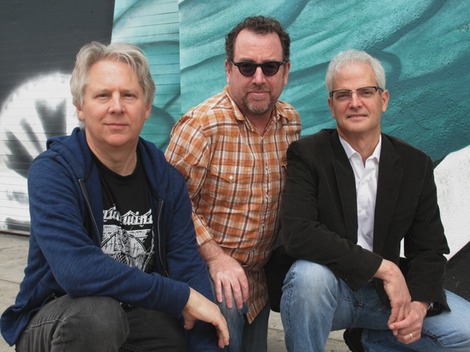 100 Flowers, 2013: John, Kevin & Kjehl (photo by Debbie Spinelli)